Medieval Archaeology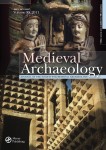 Members receive the current issue of Medieval Archaeology, an internationally respected, peer-reviewed and annual journal. Follow this link to preview our current volume, Medieval Archaeology 55.
Forthcoming SMA events:
SMA PG Colloquium 2013, 7 and 8 November 2013, University of Aberdeen
The postgraduate students of Aberdeen are keenly preparing for the 2013 SMA Student Colloquium, which plans to build on the success of last year's event in Cardiff, and to show the membership the wonderful landscapes that characterise this northerly part of Scotland. For more information, go to the conference webpage…
SMA AGM and Annual lecture, Monday 2 December 2013, Institute of Archaeology, UCL
Our 2013 AGM (details here) will be followed by our Annual Lecture by Dr Mark Gardiner, 'New Approaches to the Construction and Survival of the Late Medieval English Peasant House'.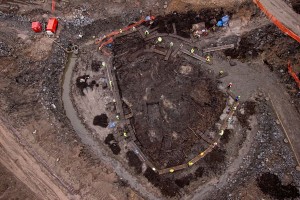 The Society for Medieval Archaeology was established to study evidence of the past, whether standing buildings, landscapes, buried remains or artefacts in museums.