Medieval Archaeology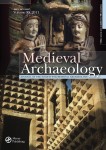 Members receive the current issue of Medieval Archaeology, an internationally respected, peer-reviewed and annual journal. Follow this link to preview our current volume, Medieval Archaeology 55.
Transformation and Continuities in the Eleventh Century; the Archaeology of the Norman Conquest
In the past decades opinion about the impact of the Norman Conquest has swung between extremes. From a well-established position which saw the Conquest as a revolution in almost everything, there was a shift in the 1980s to viewing it as an event which precipitated limited change. It came to be regarded as more of a shuffling of seats in the boardroom than a revolution on the shopfloor.
The Society's autumn conference (20 to 22 September, University of Nottingham) will examine the issue of the Norman Conquest and look at the broader question of changes in the eleventh century, both in England and elsewhere. Speakers will consider the full range of material remains, including landscapes, burial practices, settlements, buildings, fortifications, churches, towns and artefacts. For more information, go to the conference webpage…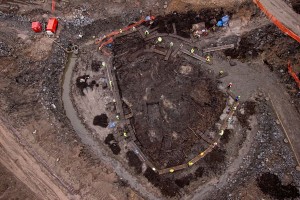 The Society for Medieval Archaeology was established to study evidence of the past, whether standing buildings, landscapes, buried remains or artefacts in museums.