The Society publishes Medieval Archaeology, an internationally respected, peer-reviewed journal whose content is of international significance and interest.
The Hon. Editor (see below) welcomes original submissions of international significance, or national significance and of international interest, which match the objectives of the Society.
While we maintain a special concern for the medieval archaeology of Britain and Ireland, we also provide a forum for the discussion of important finds and developments within this period from anywhere in the world, serving as a medium for co-ordinating the work of archaeologists and that of historians and scholars in any other discipline relevant to this field.
Our international Associate Editors form a 'virtual board' of advisers whose main function is to support the Editor in the delivery of its objectives. In addition, they act as ambassadors for the Society, aiming to increase international readership of its journal (and other publications) and to increase its membership base.
The Index to Volumes 51-55 of Medieval Archaeology is now available as a downloadable pdf; Medieval Archaeology Index . A searchable pdf version of the Index will also be available via Ingenta.
Follow this link to see a summary of our current volume, Medieval Archaeology 55.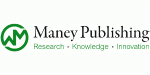 We encourage prospective authors to read our
Instructions for Authors
before contacting the relevant Editor – our
publisher's
website provides details. Please send books for Review direct to the Reviews and Medieval Britain and Ireland Editor. For details of how to submit fieldwork summaries and highlights for publication see the Medieval Britain and Ireland
page.
The Society annually awards the Martyn Jope Award of £200 for the best novel interpretation, application of analytical method or presentation of new findings published in its journal.
Medieval Archaeology online Volumes 1 to 50 of our journal are available free-of-charge and online via ADS. Volumes 44 onwards are available online for our members and subscribing institutions via Ingenta. Maney, our publishers, provide members with a password to access Ingenta.